| | |
| --- | --- |
| Posted on April 17, 2017 at 6:05 PM | |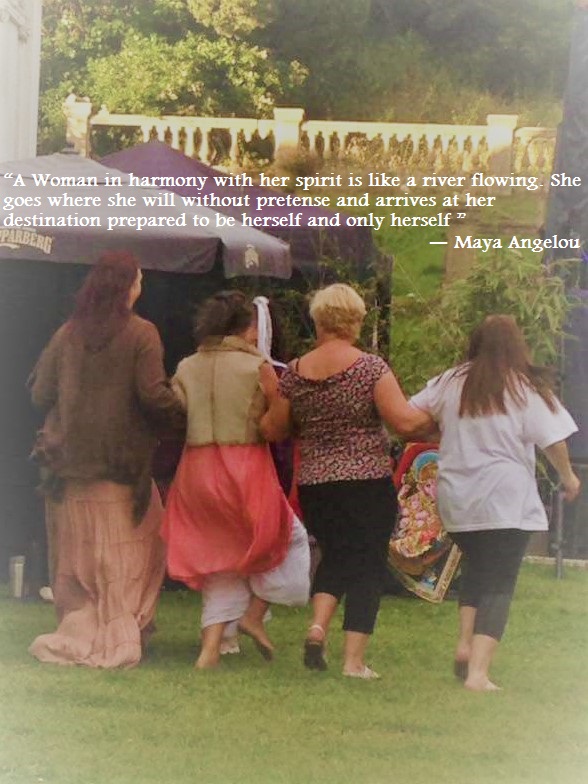 Sinking ever deeper into multi-dimensional timelines she channels the pain, the hurt, the deep woundings of millions of women, women who for eons have wept their soul lament within, deeply buried, hidden beneath layers upon layers of strength and exhaustion. To all my sisters, we gift to you the freedom to just be, the freedom of expression, the freedom to grieve and the freedom of release. May you find joy within. May you find peace within. May you take strength from our Ancestors and each other. Be bold. be beautiful. Be your authentic selves. Be love. Love yourselves and one another. I love you. We love you.
I stand in my power. I share with you my heart, my soul as I lay it bare for all to hear, channelling the oldest versions of myself from lifetimes past, blending and weaving voice with drum and flute and percussion instruments and pure love, heartbreak, laughter, joy and tears, sending out healing.
Let me take you on a journey beyond journeys on the wind of my breath, on the exhalation of my truths, as boundless, as ancient, as old as Mother Time herself.
Darlings. Be bold. Be courageous. Be beautiful. Be your authentic selves. Be LOVE.
I see you. 
℗©Faye Bradbury. You may not reproduce, copy, or use any part of my sounds or tracks without my express and written permission. There may be a small fee for using my work as well as accreditation to me as the artist. Thank you.
Categories: Drums and my music
/